Timothy Burke: The suspect behind a couple's disappearance was a tenant they were about to evict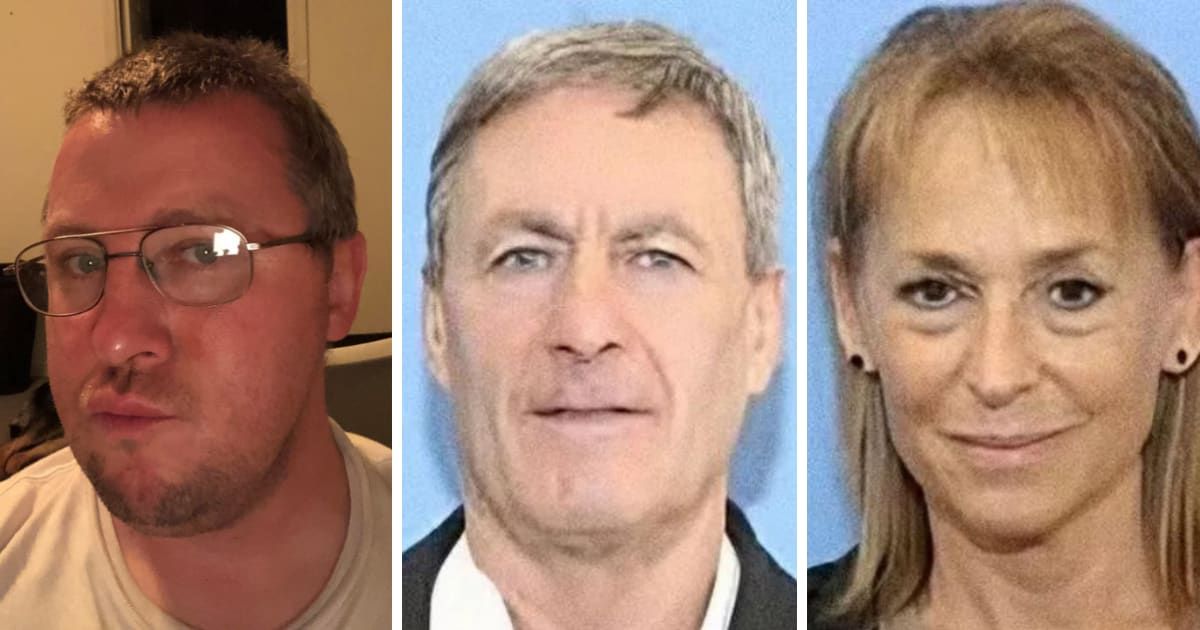 OLYMPIA, WASHINGTON: The prime suspect behind a couple's disappearance from their home and feared dead was a tenant they were about to evict, their family said.
Karen Koep and her husband, Davido, from Washington state, have been missing for a week as officers work to trace the couple's whereabouts, The Sun reports.
Also read: Karen Koep and Davido: Missing Washington Chiropractor and Husband Fear Death as Man Arrested for Murder
However, police said on Friday (November 17) that they are now believed to be dead. The statement comes as a man in his 40s known to the couple was arrested on two counts of first-degree murder and first-degree kidnapping.
What did the authorities say?
"Over the past several days, detectives have worked around the clock to investigate the disappearance of Davido and Karen Koep," the Thurston County Sheriff's Office said.
"Working with our local, state and federal partners, we have gathered evidence to identify a suspect in their disappearance. Throughout the investigation, we have been in contact with the family of the missing couple and, unfortunately, "We do not believe the couple survived the attack on their residence," they added.
Also Read: Angelina Jolie Praised for Bringing Daughter Zahara Closer to Her Roots as She Joins Black College Sorority
Lt. Mike Brooks confirmed to CNN the identity of the man arrested, Timothy Burke, on Monday, November 20. According to Karen's sister, Pauline Dutton, Burke was working in a rental property the couple owned in exchange for housing and was on the verge of eviction.
---
---
Also Read: Jesse Watters Leaves the Internet Divided as Fox News Anchor Explores the Possibility of Dwayne Johnson Running for President
What did Timothy Burke's sister say?
Dutton said she was not aware of any previous incidents between Burke and the couple, but said she believed they were considering evicting him from the rental property he was working on in exchange for his stay.
She said: "I think my brother-in-law was kicking Timothy out. He gave him a lot of chances and was really nice to him.
What charges does Timothy Burke face?
Burke appeared in court on Monday, November 20 for a preliminary hearing where he was informed of the first degree murder and kidnapping charges against him. The Thurston County Sheriff's Office confirmed the Olympia man was held without bail.
Police discovered the couple missing from their Lake Forest Development home on November 13. They had been called to conduct a welfare check after Karen failed to show up for work. According to her sister, Karen worked at a chiropractic clinic and was always on time, so it was suspicious that she didn't arrive at her usual time of 5 a.m.
Dutton added: "She was a workaholic and very dedicated to all of her patients." She said authorities told her the couple's home, the scene of the crime, was brutal and violent.
According to court documents, officers at the scene found large pools of blood in the home as well as signs that someone had attempted to clean it. She explained: "There was blood in the house and they were gone. »
Karen Koep's car was later found at a trailhead a few miles from their home.
Karen's car was later found at a trailhead a few miles from their home, just a day after officers went to their home to carry out the welfare check. Dutton said: "I believe it was definitely a dispute, a tenant dispute. They own a property and he was a tenant."
"There was always drama with the tenants," Dutton continued, adding "The suspect was discovered hiding along a trail not far from the crime scene."
According to local media, the couple are believed to have been shot dead before their bodies were loaded into the trunk of their car. KOMO News reported that court documents indicate officers found a trail of blood in the couple's home leading to the garage, which is "consistent with where the trunk of the car is believed to be located."
More than
On this historic day, November 8, 1994, Salvatore "Sonny" Bono was elected to the United States Congress.
Benny Johnson Claims Joe Biden Is 'At the Beach' Amid Pro-Palestinian Protests, Internet Says 'Of Course He Is'