Then and Now: How All of Taylor Swift's Exes Behaved After Splitting From the Queen of Pop
Here's how Taylor Swift's exes are doing since splitting from the Grammy winner

Taylor Swift has often been blamed and scrutinized for her romantic relationships (Getty Images)
Also Read: The 6 Steps to Dating Taylor Swift: From Dad Pics to Meeting the Parents
Taylor Swift's love life has always been scrutinized by the media. Swift, who has always been open about her love life and ex-partners, is infamous for writing songs about her relationships and past boyfriends. The "Cruel Summer" singer has dated several high-profile men over the years. Here's a look at what they're doing now.
July 2008 to October 2008: Joe Jonas

Taylor Swift dated Joe Jonas of the Jonas Brothers for a few months in 2008 (Instagram/@joejonas)
Taylor Swift and Joe Jonas had a short-lived romance in 2008. They began dating when Swift attended some Jonas Brothers shows during their Burnin' Up tour. Their breakup made headlines when the "Anti-hero" singer spoke publicly about it on "The Ellen DeGeneres Show," claiming Jonas broke up with her during a 25-second phone call. The singer parted ways with the group in 2013. He pursued a solo career until 2019, when the Jonas Brothers reunited and released their new single titled "Sucker." In May 2023, the Jonas Brothers released their sixth studio album titled "The Album". The "Toothbrush" singer, who married "Game of Thrones" star Sophie Turner in 2019, filed for divorce in 2023. The former couple have two children together.
Also Read: Internet Calls Travis Kelce Head-to-Toe 'Swiftie' As He Holds 'We Will Stay' Fan Sign During Taylor Swift Concert
July 2009 to December 2009: Taylor Lautner

Taylor Swift and Taylor Lautner have been nicknamed "Taylor Squared" by their fans (Getty Images)
Also Read: 'So Happy For Them': Internet Is Abuzz As Taylor Swift Changes 'Karma' Lyrics To Declare Her Love For Travis Kelce
Taylor Swift and Taylor Lautner met on the set of "Valentine's Day" in July 2009. The actor is best known for playing the role of the werewolf Jacob Black in "The Twilight Saga" film series. Fans nicknamed the couple "Taylor Squared." They were spotted together several times until their breakup in December. Despite the breakup, the two remain good friends. Lautner was one of the highest-paid teen actors in the early 2010s. He was praised for his roles in the BBC series "Cockoo" and Ryan Murphy's comedy series "Scream Queens." The actor met his wife Taylor Dome through his sister Makena Moore. The couple made their relationship public in 2018. He proposed to Dome in 2021 and married her on November 11, 2022. In July 2023, he starred in Swift's music video "I Can See You" and the also joined on stage during its premiere at the Eras Tour in Kansas City.
December 2009 to February 2010: John Mayer

John Mayer and Taylor Swift had a messy breakup after their brief romance (Getty Images)
Taylor Swift's breakup with singer-songwriter John Mayer was a disaster after their brief relationship between December 2009 and February 2010, and Swift wrote a breakup song called "Dear John." Grammy Award winner John Mayer has sold more than 20 million albums worldwide. He released his eighth studio album in June 2021. He is currently on a solo tour and is currently believed to be single.
October 2010 to January 2011: Jake Gyllenhaal

Taylor Swift's Album 'Red' Features Several Songs Inspired by Her Relationship with Jake Gyllenhaal (Getty Images)
The media intensely scrutinized Taylor Swift's short-lived relationship with actor Jake Gyllenhaal. After her breakup with the "Prince of Persia: The Sands of Time" star in January 2011, the pop star apparently wrote several songs about their relationship on her album "Red." After his breakup with Swift, Gyllenhaal starred in critically acclaimed films like "End of Watch," "Prisoners" and "Nightcrawler." He also made his Broadway debut in 2015. The actor became part of the Marvel Cinematic Universe by playing comic book villain Mysterio/Quentin Beck in the superhero film "Spider-Man: Far From Home." . He has been dating French model Jeanne Cadieu since 2018.
November 2012 to January 2013: Harry Styles

Harry Styles and Taylor Swift dated for about three months in late 2012 (Getty Images)
Taylor Swift's brief romantic encounter with singer Harry Styles was her most popular relationship. They went public in December 2012. Styles was part of One Direction during their relationship. He launched his career as a solo artist with Columbia Records after One Direction's infinite hiatus in 2016. He released his debut single titled "Sign of the Times" in April 2017. He also launched his acting career with the 2017 film "Dunkirk". His music career has been hugely successful. His "Love On Tour" concluded in July 2023 and became the fourth highest-grossing tour of all time. Styles is currently dating Canadian actress Taylor Russell.
February 2015 to May 2016: Calvin Harris

Taylor Swift and Calvin Harris were a couple for over a year (@calvinharris/Instagram)
Taylor Swift and Scottish DJ and record producer Calvin Harris went public with their relationship in May 2015 at the Billboard Music Awards. Two months after their first anniversary, the couple separated. After their breakup, Harris released songs with stars like Rihanna, Ariana Grande, Pharrell Williams, Katty Pery and Nicki Minaj. In August 2022, he released his sixth album titled "Funk Wav Bounces Vol 2". In April, he performed at the 22nd Coachella Valley Music and Arts Festival. Harris married TV presenter Vick Hope in September 2023 after dating her for over a year.
May 2016 to September 2016: Tom Hiddleston

Taylor Swift was romantically involved with Tom Hiddleston in mid-2016 (Getty Images)
Tom Hiddlestone's career received a significant breakthrough after dating Taylor Swift for a brief period in 2016. Nominated for Prime Emmys and Golden Globes for his role in "The Night Manager," he later starred in the commercially successful film "Kong: Skull Island". in 2017. His portrayal of Loki in the "Avengers" films of the Marvel Cinematic Universe made him popular around the world. He is currently engaged to his "Betrayal" co-star Zawe Ashton, and they have one child together.
May 2017 to April 2023: Joe Alwyn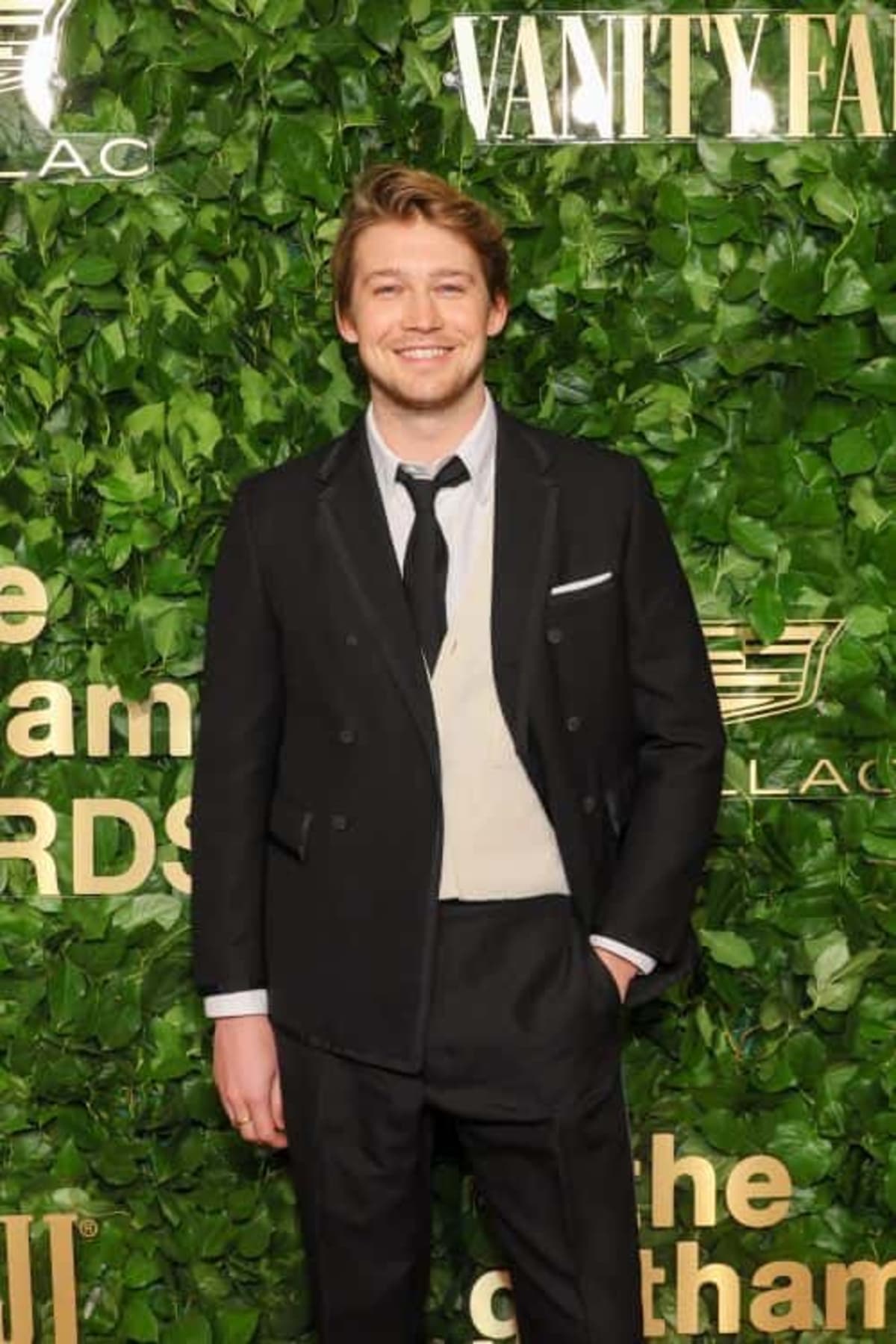 Taylor Swift and Joe Alwyn dated for six years, from 2017 to 2023 (Getty Images)
Taylor Swift's relationship with English actor Joe Alwyn is the longest she has ever had. After dating for six years, the couple separated in April this year. Alwyn is currently working on his upcoming projects, including "And," "The Brutalist," and "Hamlet." He was linked to actress and model Emma Leird after his breakup with Swift. Alwyn has not publicly commented on the relationship rumors as he is a private person.
May 2023 to June 2023: Matty Healy

Matty Healy and Taylor Swift briefly dated for a month right after her breakup from Joe Alwyn (Getty Images)
Dating rumors between Taylor Swift and The 1975 lead singer Matty Healy began after her split from Alwyn. However, the couple broke up after a month of dating. After their breakup, Healy continued to perform at the Reading and Leeds Festivals for the 10th anniversary performance of their self-titled debut album 'The 1975'. Currently, he is participating in the fifth concert tour titled "Still…At Their Very Best" with the band. He was spotted kissing model Gabbriette Bechtel in September, sparking dating rumors.
More than
Taylor Swift Fans Troll Joe Alwyn After Travis Kelce Hug, But Maybe They Should Think Again
Taylor Swift fans hail 'best moment of Eras tour' as Travis Kelce joins in with iconic chant