Mail Trouble: Phoenix VA Health System Failed to Process Colon Cancer Tests Due to Unpaid Postage
PHOENIX, ARIZONA: Hundreds of colon cancer screening tests sent to Arizona's Phoenix VA Health System were not processed on time due to unpaid shipping charges, according to a report in Oversight.gov. On this website, the Federal Inspector General consolidates the reports to make them accessible to the public.
The Department of Veterans Affairs Office of Inspector General investigated the matter based on a complaint received on September 9.
Also read: Paris Hilton says her little angel's smile 'melts my heart' and 'I can't wait to have another baby'
According to the report, the complaint states that "more than 400 fecal immunochemical tests (FITs), a type of CRC screening test, were delivered to the facility in June 2022 after being held in a non-VA warehouse for more than 30 days due to unpaid postal bills.
The Phoenix VA Health Care System is part of Veterans Integrated Service Network (VISN) 22. It includes the Carl T. Hayden VA Medical Center in Phoenix and ten outpatient clinics located throughout central Arizona.

The Carl T. Hayden VA Medical Center is part of the Phoenix VA Health Care System (Phoenix VA Health Care System/Facebook)
Inspection results found Phoenix VA Health System guilty
Also Read: How Did Thelda Williams Die? Former Phoenix mayor served on city council for more than 20 years
The OIG opened an investigation to determine whether there was "a delay in receiving FITs (fecal immunochemical tests) from more than 400 patients, a failure to protect the personally identifiable information of affected patients, and a delay in affected patients' receipt of further assessment and care." , when justified.
Investigation results revealed that 406 patients' FITs were held in the USPS station for approximately 60 days after the facility failed to pay the mailing bill. The samples were destroyed when they finally arrived at the laboratory in June 2022.
Also Read: Phoenix Empties 'The Zone,' But Solutions to Contain Growing Homeless Population Aren't Coming Fast Enough
Samples will only remain good for a short period of 15 days when stored at room temperature and for 30 days in the refrigerator. Thus, the laboratories were unable to test 403 samples because they were expired.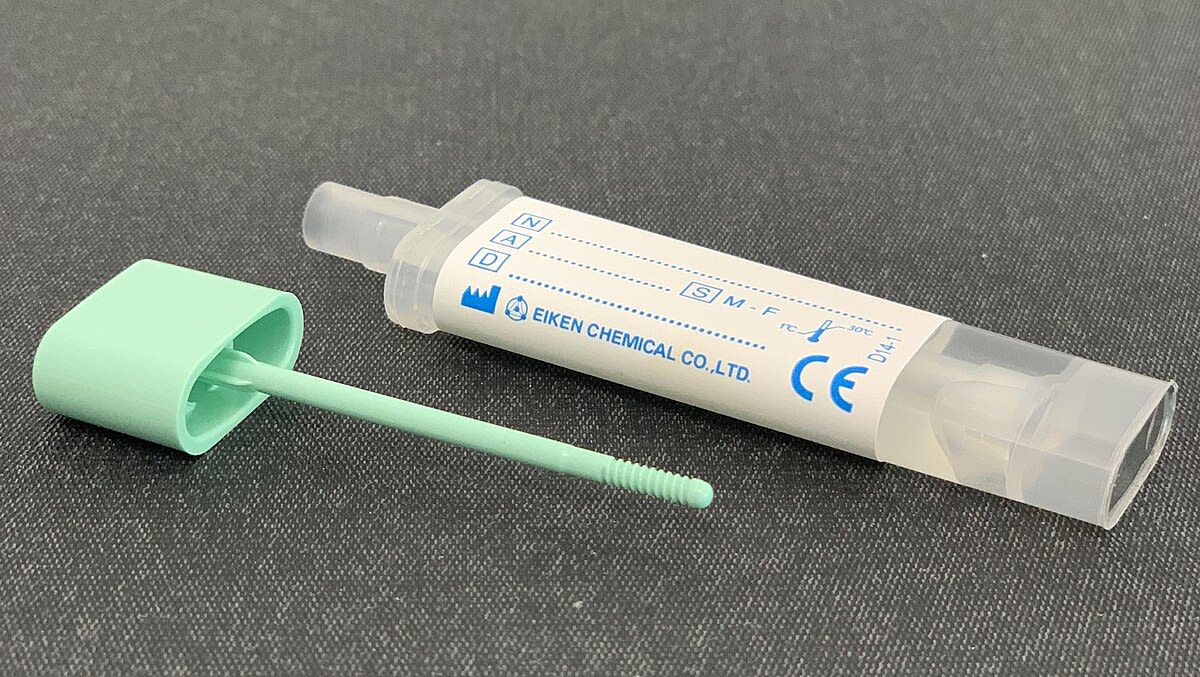 A sample container collecting the sample for fecal immunochemical testing (Getty Images)
A change of supervisor led to the accident
According to the OIG, a change in supervisors at the facility led to a communication problem and the company was unable to pay the mailing bill. The investigation found that the VA realized the error and followed up with patients, informing them of screening and subsequent treatment for colon cancer.
The OIG found that the facility's pre-printed FIT label did not have a placeholder for patients to note the collection date. Additionally, the laboratory manager and staff had no in-depth knowledge of FIT stability and primary care staff were unaware of the importance of recording the collection date.
Phoenix VA Health Care System responded to the findings, saying it agrees with the OIG report and has implemented a new policy to ensure such treatment issues never happen again and that it would provide better workflow training in laboratory procedures.
"VA is committed to providing timely, high-quality health care that puts Veterans at the center of their care and fully involves them in treatment decisions. We recognize that we have not met our goals in these cases, We appreciate the Office of Inspector General's review, and take their findings and recommendations seriously," Shevonne Cleveland of the Phoenix VA Health Care System told a local media outlet.
Warning: This article contains a memoir of a crime and may be triggering for some, at readers' discretion.
More than
What is the Green Curb program? Phoenix Sky Harbor launches ambitious initiative to help reduce emissions
Who is Colin Judd? Banner University Medical Center in Phoenix Completes 100th Successful Heart Transplant in Three Years