Kaitlyn Coones: Ohio teen faces murder charges for bludgeoning her 33-year-old boyfriend's mother to death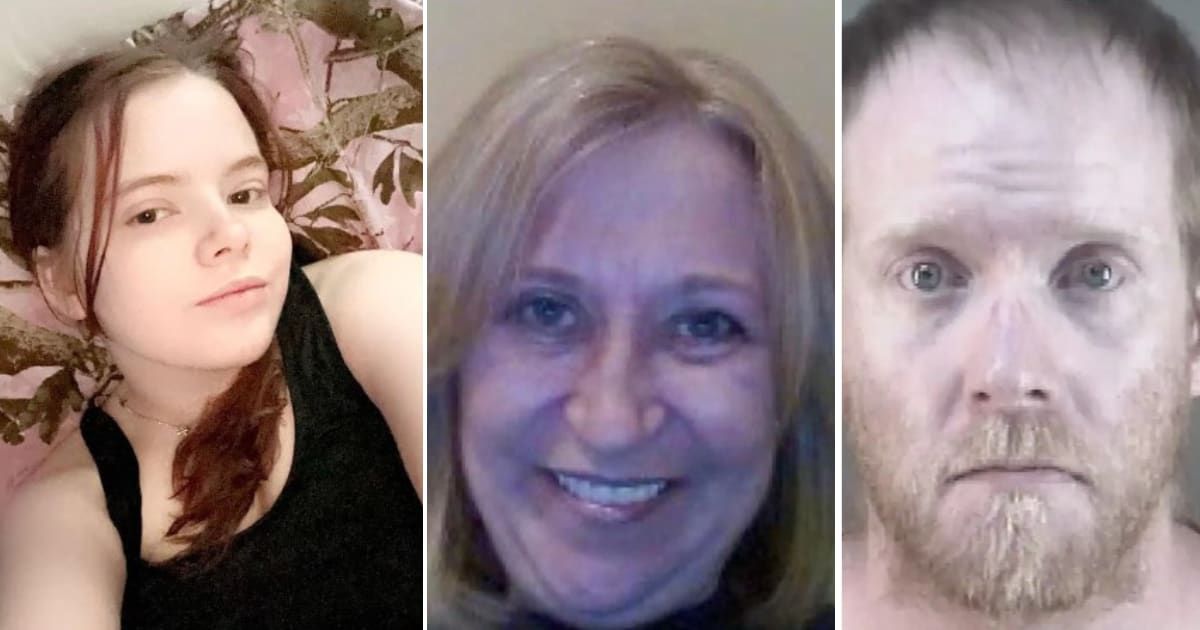 CLEVELAND, OHIO: Kaitlyn Coones, a 17-year-old girl from Cleveland, Ohio, allegedly killed her boyfriend's mother with a rock after he failed to respond to her request to "do something for her" within five hours, authorities said.
Coones faces murder charges in the April death of Nicole Jones, 53, who disapproved of her son Jonathan Jones' relationship with the underage girl.
Jonathan Jones, 33, was previously convicted of child endangerment.
Jonathan, 33, was previously convicted of child endangerment and other charges for his illegal affair with Coones, according to reports.
According to prosecutors, Coones left his foster home in April to be with Jonathan and told him to get rid of his mother who was stopping them from being together.
Detective Jake Albright of the Sylvania Township Police Department testified in court Friday, Nov. 17, "Kaitlyn had told Jonathan that they needed to do something for his mother because she was stopping them from being together, and she gave him five hours to do something. her," Cleveland 19 News reported.
When the deadline passed and Jonathan didn't do anything, Coones decided to take matters into his own hands. She grabbed a rock from outside and attacked Nicole in the kitchen, hitting her repeatedly and strangling her. Jonathan was sitting in the living room and did not intervene, according to prosecutors.
Kaitlyn Coones and Jonathan Jones tried to cover up the murder and flee to Mexico
The couple then went to two local stores and bought tarps and trash bags to wrap the body and clean up the blood. They put the body in Jonathan's car and drove to a nearby apartment complex where they threw it in a trash can which was then sent to a landfill, as ABC 13 reports.
Police believe it is unlikely that Nicole's body will ever be found.
After disposing of the body, the two suspects fled to Mexico where they were arrested the following month.
Police were alerted by a text message Coones sent to a nurse at her foster home, saying she had killed two people and was on the run. It's unclear who the other victim might be.
How did police find Kaitlyn Coones and Jonathan Jones?
Coones confessed to the killing and gave details that matched GPS data from Jonathan's phone and watch, authorities reportedly said.
Jonathan wore an ankle monitor as part of his previous sentence, which helped police find him.
---
---
Coones is now charged with murder, aggravated murder, tampering with evidence and abuse of a corpse.
The couple was a year old before they walked together, however, "at that point, the victim actually provided a false name and date of birth to police."
Her lawyer, Ann Baronas, argued that she was a victim of Jonathan's manipulation and violation of the no-contact order. The nude photos and the couple getting intimate were also recovered from Jonathan's phone.
Jonathan also faces charges related to his mother's murder and is being held on $1.125 million bail.
Warning: This article contains a memoir of a crime and may be triggering for some, at readers' discretion.