Jordan Turpin Finds Support in Demi Lovato, Says Singer 'Really Has Been There for Me'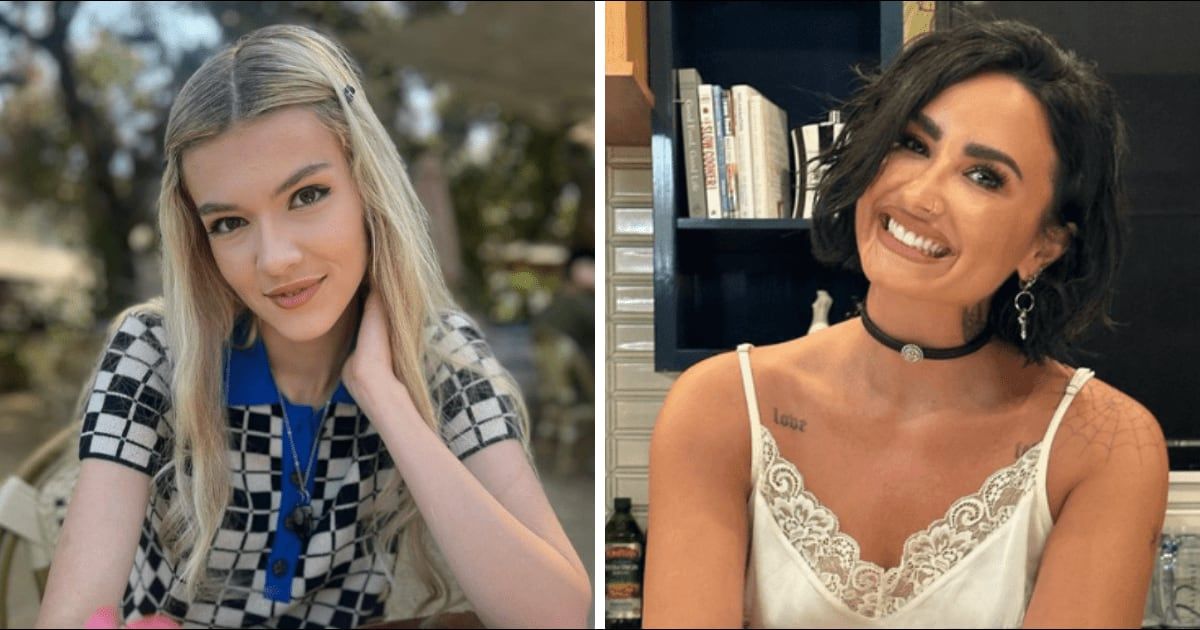 LOS ANGELES, CALIFORNIA: Jordan Turpin, the courageous survivor who played a crucial role in saving his siblings from the infamous 'House of Horrors' in 2018, found inspiration and support in Demi Lovato.
"I met her this year and she's so nice. I met her and my sister Jeanetta. We went to lunch together," Turpin said of the "California Sober" singer, according to People.
Also Read: Sylvester Stallone Reflects on His Unemployment Days as He Appears on His Daughters' 'Unwaxed' Podcast
---
View this post on Instagram
---
Jordan Turpin says Demi Lovato helped her during her mental health struggle
Although Turpin kept the details of their initial conversation private, she said Lovato had been a constant presence in her life during a difficult year.
Turpin said, "She was actually really there for me. At the beginning of the year, it was tough, and she was someone who was there for me out of a few people. It was really sweet."
Also Read: 'Little Ego Bubble': Lana Del Rey Reveals How Her Home Became an 'Accidental' Litmus Test for Her Love Life
---
View this post on Instagram
---
Turpin added that the singer who has openly spoken about her experience of abuse is "so strong."
Also Read: 'RHOC' Star Shannon Beador Posts Snaps With Enigmatic Message As Ex John Janssen Has Dinner With Former Boyfriend Alexis Bellino
How did Jordan Turpin meet Demi Lovato?
Turpin spoke to People about being surprised by Lovato's youthful appearance when they first met in person.
"When I met her in person, she looked younger than she looks on TV!" Turpin said of the 31-year-old songwriter.
Turpin, who is an aspiring model, launched a merchandise line called "Braveness" on her birthday.
---
View this post on Instagram
---
"She looked so young and beautiful," the woman said of Lovato.
Despite Turpin's struggles this year, connecting with Lovato was a highlight for her as she struggled with her mental health issues.
"It's been really good because I've really learned a lot about mental health [and] why everything affected me the way it affected me," Turpin said of the past few months.
---
View this post on Instagram
---
"I get up early and go to bed early," she says. "I feel healthy. I feel good. I feel like I've really learned how to deal with my pain and all that," said Turpin, who is currently in therapy and developing new coping skills .
Keeping worries and challenges aside, Turpin looks forward to the new year as she has exciting plans to pursue her passion.
Living in a new home with her four puppies and four guinea pigs, Turpin is looking forward to a fresh start in the new year to pursue her passions.
"I want to obtain [more] I got into modeling, and something exciting I want to do next year is maybe a little bit of acting," Turpin said.
More than
Todd Chrisley 'very upset' about spending vacation behind bars, surrounded by inmates rather than loved ones
'I don't see the excellence I've seen in the past': Tom Brady calls out NFL 'mediocrity' and 'bad habits'