Fans are excited as 'RHOP' star Wendy Osefo announces new talk show
POTOMAC, MARYLAND: Wendy Osefo is ready to try new things in life.
The "Real Housewives of Potomac" star recently announced on her Instagram page that she has decided to launch a talk show on her new YouTube channel.
Also Read: Tyler Ninja Blevins' Journey to Fame: From Pro Gamer to Decorated YouTuber
"This is happening!! Click the link in bio to follow my YouTube page. Loading Dr. Wendy's Talk Show….⏳✨," she wrote in the Instagram post's caption.
Soon after, fans began sharing their support for Wendy as she prepared to launch her own talk show.
One social media user wrote: "MAKE THE GWORLS MADDDD BACK!! I love this for you!!! »
Followed by a user who wrote: "THASSIT!!! Let me lead and subscribe sis! Congratulations!🎉."
Also Read: IShowSpeed ​​Roasts Nick Eh 30 After Fortnite Star Mocks YouTuber's Sidemen Charity Match Loss, Internet Calls Them 'Funniest Duo'
One reviewer noted, "Yasss. I love this for you ❤️."
Another user joked: "Yes, Dr. Wendy's talk show!!!!"
Also Read: IShowSpeed ​​Reacts Hilariously As Fans Chant His Name Over 5,000 Times: 'Keep Going Bro'
One comment read: "We love you Dr. Wendy!!! Such an inspiration to young women who look like you!! You bring purpose and impact to the show. A legacy will be left. This is why they are so bitter. Keep it shiny."
One user replied: "Oh I'm so excited for this!! 🔥🔥🙌🏾."
---
View this post on Instagram
---
Fans Warned Wendy Osefo To Stay Away From Ashley Darby Amid Nneka Ihim Conflict
Nneka Ihim is a newcomer to Season 8 of "Real Housewives of Potomac" and she has been trying to mingle with the other ladies since joining the show.
So far, things are not going well between Wendy and Nneka. Hopefully the two can work out their issues soon.
Not long ago, fans warned Wendy to keep her distance from Ashley Darby as she created a rift between Osefo and "RHOP" Season 8's newest recruit, Nneka Ihim.
One user exclaimed: "This is something sneaky that Ashley is using Nneka to take on Wendy… Just saying… It's very sneaky to try to pit them against each other using such things as their Nigerian heritage."
Another added: "So Ashley is the reason Wendy and Nneka have beef?? They seemed to be getting along at the table and here's Ashley bringing Wendy BS from sitting with Nneka??"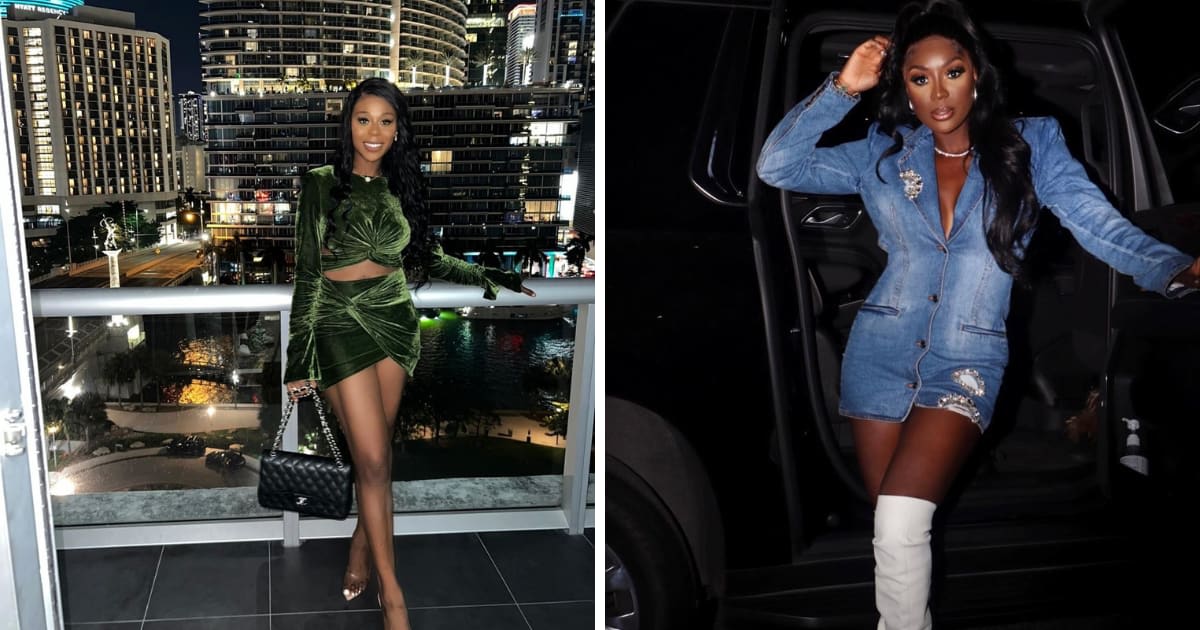 Fans think Ashley Darby is creating a rift between Nneka Ihim and Wendy Osefo (Instagram/@imnneka, @wendyosefo)
'RHOP' Star Wendy Osefo Teases Malicious Attacks on Her Family in New Season
While chatting with The Grio, Wendy who joined the show 'Real Housewives of Potomac in Season 5 of 2020 talked about what fans can expect from Season 8 of the show.
The entrepreneur said: "This season you're going to have to be careful because different things are happening, and it doesn't just depend on one person."
She added: "It keeps moving all the time. We are sinking this season!
Osefo also mentioned that she "knows what she signed up for" as she teases the malicious attacks on her family, especially her mother, from Nneka.
Wendy then spilled the beans on Ihim and continued, "The way she's just been slandered this season is absolutely heartbreaking."

New 'RHOP' Recruit Nneka Ihim Takes a Dig at Wendy Osefo's Family on Bravo (Instagram/@imnneka/BravoTV)
'RHOP' Star Wendy Osefo Learns to Embrace Her Journey
As the drama continues with the new season of "Real Housewives of Potomac," Wendy calls her experience on the show "amazing."
The 'RHOP' star said, "I know I've had some of my highest highs on the show… I've had some of my lowest lows on the show, but through it all, I feel like I've grown as an individual."
She added: "I want to see the person I was when I was on the show and how I grew as an entrepreneur, as a mother and as a wife… I look back on it sometimes and I marvel. I'm just like, "Oh my God!" »
She concluded: "I really take stock of the journey and embrace the journey. »

'RHOP' Star Wendy Osefo Learns to Embrace Her Journey (Instagram/@wendyosefo) This article contains remarks made online by individuals and organizations. cannot independently confirm them and does not endorse the claims or opinions made online.
More than
Zherka Calls Out Adin Ross and Hstikkytokky After They Dubbed YouTuber 'All Talk' in $300K Fighting Challenge, Internet Says 'Brother Was Scared'
IShowSpeed ​​displays his push-up skills in competition with Mongraal and Stable Ronaldo, Internet accuses YouTuber of 'cheating'