Elizabeth Debicki's Love Story: A Close Look at 'The Crown' Star's Incredibly Private Romantic Life
Elizabeth Debicki Dating History: The Actress Prefers to Keep Her Personal Life Private

Elizabeth Debicki speaking at San Diego Comic-Con International 2016 in San Diego, California (Gage Skidmore via Wikipedia)
Also read: Leonardo DiCaprio is 'in love' with Vittoria Ceretti and is 'clearly very proud' to show her off: sources
Although Australian actress Elizabeth Debicki keeps her personal life relatively private, she has been involved in a few notable romances that have piqued the interest of fans and the media. When asked about her love life in an interview with the Guardian in October 2016, Debicki gave a discreet response. She said: "I don't want to say anything. I'm really private."
Tom Hiddleston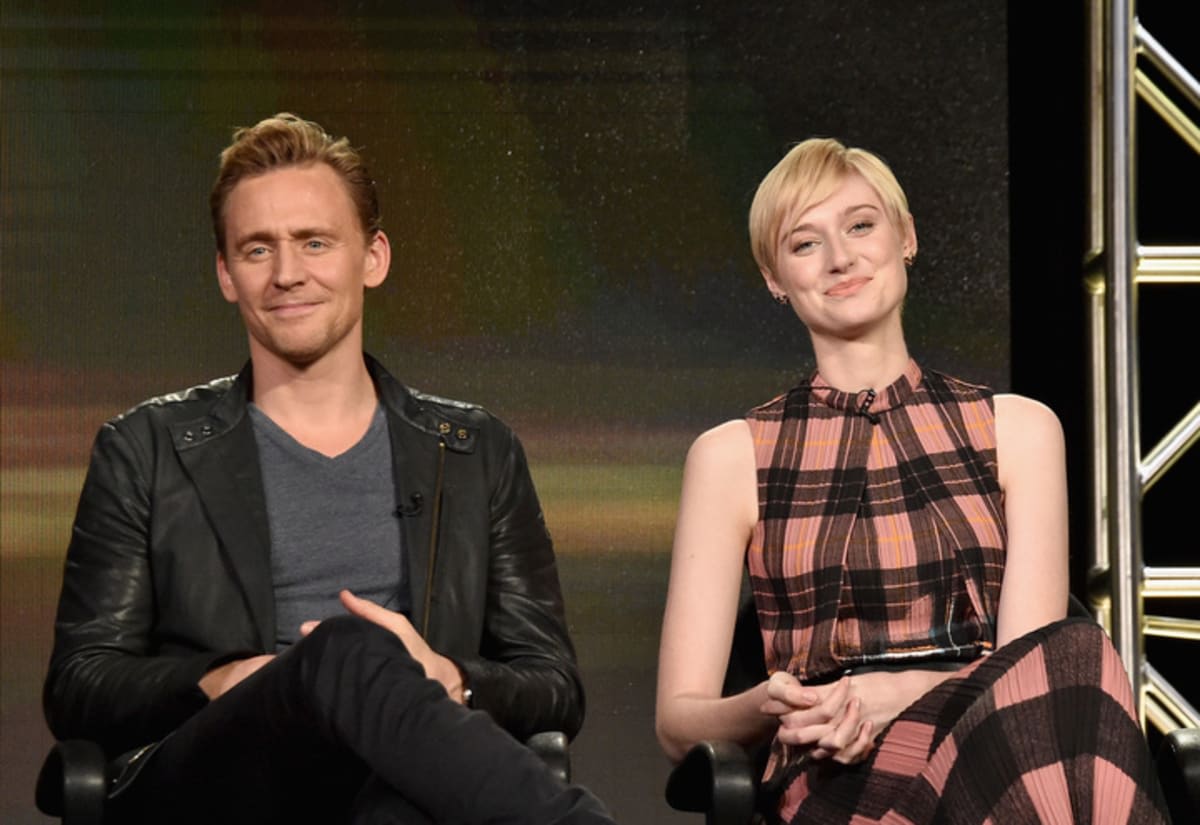 Tom Hiddleston and Elizabeth Debicki speak onstage during "The Night Manager" panel at the 2016 AMC Winter TCA Press Tour in Pasadena, Calif. (Mike Windle/Getty Images for AMC)
One of the most important names in Debicki's dating history is her co-star Tom Hiddleston. The couple worked together on the critically acclaimed AMC miniseries "The Night Manager" in 2016. "As an actor, you're nomadic," she said in a 2016 interview, " you never settle down. And that can be very taxing on your sense of self, when how you feel changes all the time.
Also Read: How Did Ken Squier Die? Legendary NASCAR Hall of Fame announcer who narrated first race live was 88
Was it just a rumor?

Tom Hiddleston and Elizabeth Debicki attend the Costume Institute Gala "Manus x Machina: Fashion In An Age Of Technology" at the Metropolitan Museum of Art on May 2, 2016 in New York (Neilson Barnard/Getty Images for The Huffington Post)
Also Read: 'I'm Out': Martha Stewart Reveals She Canceled Her Thanksgiving Dinner Because 'Someone Got Sick'
The on-screen chemistry between Hiddleston and Debicki was undeniable, and it also sparked speculation about an off-screen romance. However, the duo never confirmed anything beyond their professional relationship, leaving fans to imagine what could have been.
A woman of constant concentration

Elizabeth Debicki attends the 2022 Met Gala (Getty Images)
Debicki has managed to maintain her privacy and stay focused on her career, with very little information available about her personal life. She has made it clear in interviews that she prefers to let her work speak for itself and does not want her personal life to overshadow her achievements as an actress.
Kristian Rasmussen, Debicki's rarely seen boyfriend

Elizabeth Debicki at TIFF 2018 (John Bauld via Wikipedia)
Apparently, Debicki has been dating Kristian Rasmussen since 2023, but she still chooses to keep the romance very private. With a minimal profile and no photos, it appears Rasmussen also has a weak online presence, like his girlfriend.
Elizabeth Debicki remains discreet

Elizabeth Debicki attends the world premiere of 'The Crown' season 5 (Getty Images)
Elizabeth Debicki and her partner first came to public attention in November 2022 when they were seen together in London, according to the Daily Mail. However, the actress kept the details of their meeting under wraps. In February 2023, they were spotted in London again, dressed in cozy layers, enjoying a walk in the park together.
More than
Taylor Swift News Diary: Pop Star's Parents Likely to Meet Travis Kelce's Mom and Dad at Arrowhead Stadium
Kevin Turen dies: Euphoria producer's 10-year-old son was driving his Tesla when his father fell ill and died