Bruce Willis' Wife Emma Heming Reveals She Struggles With 'Guilt' Amid Her Dementia Diagnosis
LOS ANGELES, CALIFORNIA: As British model and entrepreneur Emma Heming stands by her husband, Bruce Willis, facing his diagnosis of frontotemporal dementia, she candidly revealed the emotional toll it took on her.
Heming admits to struggling with "guilt," not only as a devoted partner, but also as a voice for countless others silently grappling with similar challenges.
Also Read: Is Tallulah Willis Okay? Bruce Willis' daughter reveals she 'tries every day' as she recovers from 'scary' eating disorder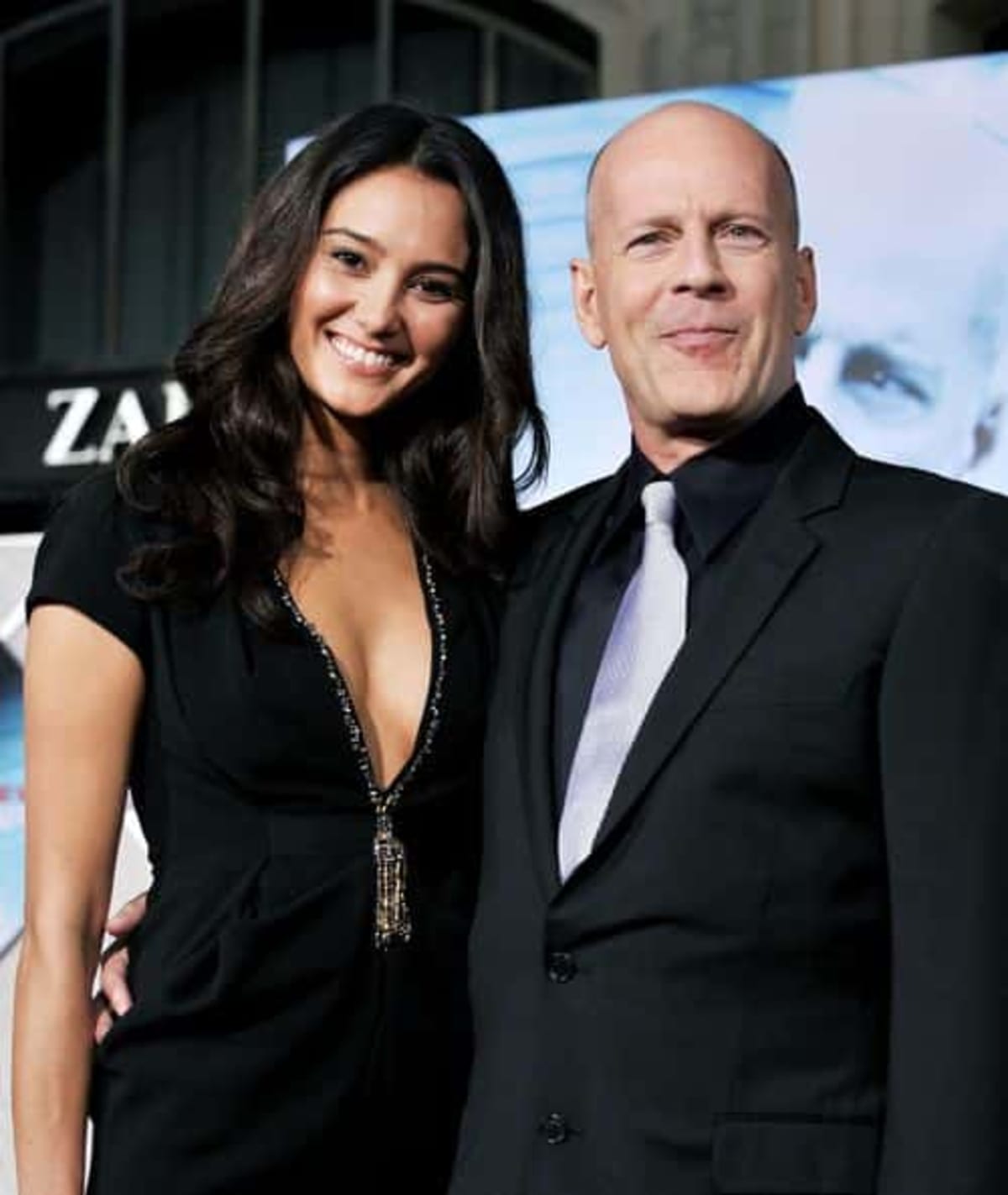 Actor Bruce Willis (right) and his wife Emma Heming (Getty Images)
Emma Heming carries the weight of privilege
"I struggle with guilt, knowing that I have resources that others don't," Heming revealed in a heartfelt post.
"When I can go out for a hike to clear my head, it's not lost on me that not every care partner can do that. When what I share about our family's journey gets press attention , I know there are thousands of untold and unheard stories, each of which deserves compassion and concern.
Also Read: Bruce Willis' Daughter Tallulah Says 'He's the Same' in Heartfelt Update Amid Her Dementia Diagnosis
Her empathy extends to the untold stories of countless families who lack the time, energy or resources to advocate for themselves. "It is important to advocate for families who do not have the time, energy or resources to advocate for themselves," she wrote in the Sunday Paper editorial.
---
View this post on Instagram
---
Also read: Matthew Perry 'prayed' for Bruce Willis 'every night' before his death because he was worried about his friend's health
Willis and Heming are the parents of two children, Mabel, 11, and Evelyn, 9. Additionally, Willis shares three children with his ex-wife Demi Moore, Rumer 35, Scout 32, and Tallulah 29. Praising the family's resilience, Heming appreciated their ability to "find joy in the little things" and "come together to celebrate all the moments that life has to offer."
---
View this post on Instagram
---
Emma Heming's journey with the frontotemporal dementia community
Amidst the challenges, Heming finds comfort and strength in connecting with the broader frontotemporal dementia (FTD) community. The support she discovered within this community transformed her initial feeling of overwhelming into one of hope.
Learning more about the illness and sharing her experiences with others who understand became a crucial part of her coping mechanism.
Heming's commitment to sharing his journey is rooted in a sense of purpose: an unexpected call to empower others and call attention to the realities of dementia.
"As much as I mourn this experience daily – as so many others do – I also know that it made me stronger than I ever thought possible," she said. By sharing his story, Heming hopes to create a feeling where others "also feel seen and understood."
This article contains remarks made on the Internet by individuals and organizations. cannot independently confirm them and does not endorse the claims or opinions made online.
More than
Bruce Willis' 'Moonlighting' Streams on Hulu for First Time, Fans Can't Get Over His 'Charm and Charisma'
Emma Heming, Wife of Bruce Willis, Credits YouTube Series for Helping Her Deal With Her Husband's Dementia Symptoms