Arizona's Yuma County highlights importance of flu vaccine after child dies
YUMA, ARIZONA: Yuma County reportedly experienced Arizona's first pediatric death from influenza during the current flu season.
Although no further details were shared, Deputy Health Director Kathy Ward emphasized the importance of vaccination, saying: "It's so unfortunate and we hate to hear something like that." This pushes us even more to ensure and go into the field to vaccinate citizens. of Yuma County," according to AZ Family.
Also Read: Mesa Considers Installing Vape Detectors in All Middle and High School Public Restrooms to Combat Teen Nicotine Addiction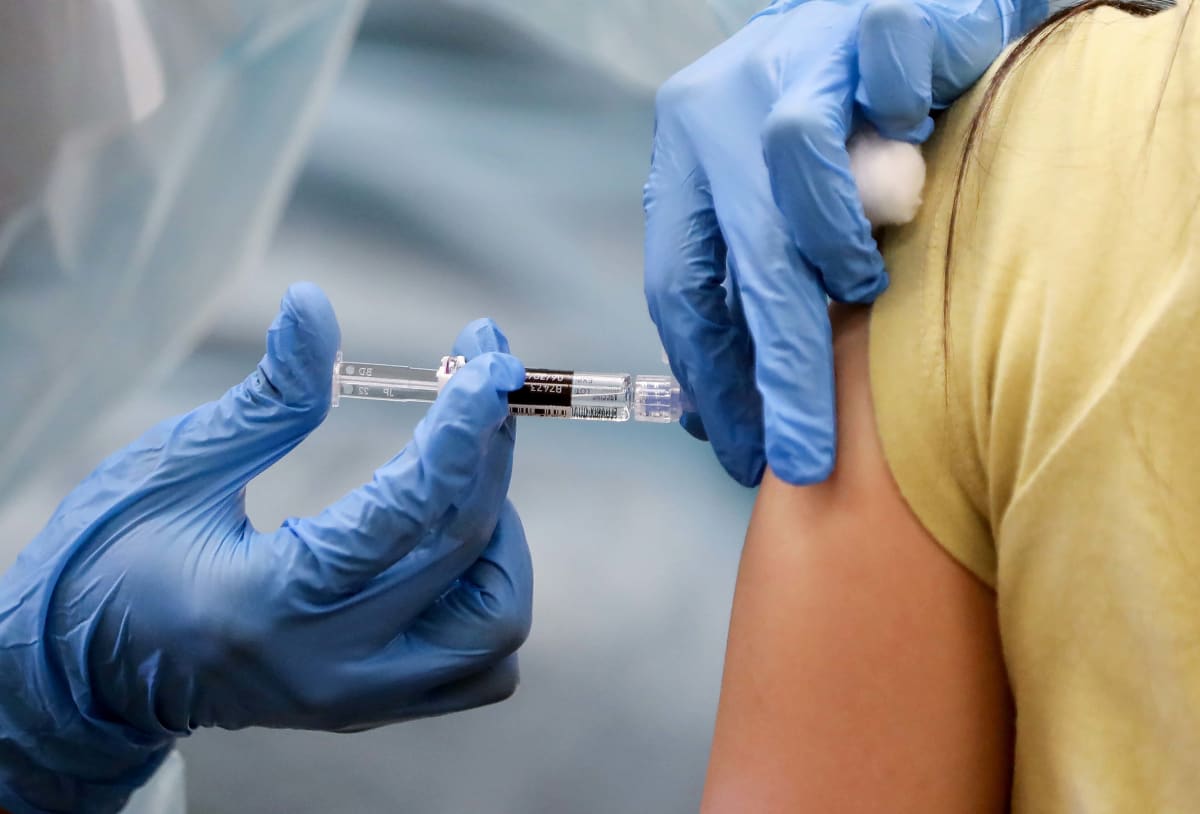 Flu vaccination is also an important preventive tool for children and people with chronic illnesses (Getty Images)
While Yuma has kept flu cases consistent with their annual average, last year saw an increase in flu cases nationwide.
Ward mentioned that while there hasn't been a notable increase this year, they remain proactive in their approach. She stressed: "It exists, it spreads very easily and we want to make sure people stay protected against the flu."
In 2022, influenza has claimed the lives of 182 children across the country, with six deaths occurring in Arizona, as reported by the Arizona Department of Health Services.
Also Read: SunZia Southwest Transmission Project: Wind Power Transfer Project Planned for San Pedro River Valley Temporarily Suspended

The CDC recommends that everyone six months and older get an annual flu vaccine as well as regular health checkups (Getty Images)
Ward stressed the urgency of vaccination efforts, especially for those who cannot receive the vaccine, such as children under six months, making them particularly vulnerable.
Also Read: Epilepsy Awareness Month: Arizona Mom Lives Seizure-Free Life After Life-Changing Surgery
She also mentioned their ongoing outreach efforts, specifically targeting vulnerable populations, to highlight the importance of getting the flu vaccine.
It is recommended to get your flu vaccine early in the season, ideally before the end of October, so that the body has enough time to make the antibodies needed to fight viruses.
What are the symptoms of the flu?
The flu can present with a range of symptoms, from mild to severe.
People with pre-existing conditions or a weakened immune system may experience more severe symptoms, potentially leading to hospitalization or, in extreme cases, death.
High-risk groups, including the elderly, children, pregnant women, and people with specific health conditions, are more susceptible to serious complications from the flu.
According to the Department of Health Services, common symptoms of the flu include fever (often high), dry cough, shortness of breath or difficulty breathing, sore throat, runny or stuffy nose, sore throat. head, extreme fatigue and muscle pain.
Stomach symptoms, such as nausea, vomiting, and diarrhea, are more common in children than adults. People in high-risk groups should be vigilant for flu symptoms and seek medical attention promptly if necessary.
What are the main reasons to get the flu vaccine?
According to the Centers for Disease Control and Prevention, there are several reasons to get a flu vaccine, and it can save the lives of the vulnerable population.
Disease prevention
Flu vaccination is a very effective way to prevent illness caused by the flu. It significantly reduces the risk of contracting the flu, minimizing associated symptoms and complications.
Reduced medical visits
By getting vaccinated, individuals can reduce their risk of requiring medical visits related to influenza infection. This not only saves time and resources but also helps maintain overall health.
Prevention of hospitalizations
Influenza vaccination is a key factor in preventing hospitalizations due to severe cases of influenza. It provides a protective barrier against progression of the disease to a more critical stage.
Protection of people suffering from chronic illnesses
For people with chronic illnesses, flu vaccination is a crucial preventative measure. It has been linked to lower rates of certain cardiac events in people with heart disease, demonstrating its benefits beyond flu prevention.

Flu vaccination can save the lives of children battling flu viruses (Getty Images) Protection of mothers and children
Pregnant women who receive the flu vaccine not only protect themselves from flu-related illness and hospitalization, but also provide protection to their newborns.
The vaccine has been shown to protect infants against influenza infection for several months after birth, during a vulnerable period before they can receive their vaccines.
Save children's lives
Studies have shown that flu vaccination can save children's lives, highlighting its importance for pediatric health.
Although children under six months cannot be vaccinated, their caregivers and people sharing the household can be vaccinated to minimize the risk of the infant being affected by the virus.
Reduced severity of illness
Although it is possible for vaccinated people to get the flu, many studies have shown that the vaccine significantly reduces the severity of the illness.
This means that even if a person gets sick, their symptoms will likely be milder than those of an unvaccinated person.
More than
Who was Andrew Southard? Arizona soldier among 5 killed in helicopter crash during training in Mediterranean Sea
What caused the Maid Fire in Arizona? Authorities say fire is fully contained after burning nearly 1,000 acres