Adin Ross calls for Pokimane to be canceled after 'broke boy' comment amid Myna snack controversy
MIAMI, FLORIDA: Adin Ross, a Kick streamer, has responded to the cookie incident involving popular gamer and streamer Pokimane.
The latter recently gained notoriety thanks to her response to a fan who expressed dissatisfaction with the cost of her new range of cookies.
Also Read: FaZe Banks Calls Adin Ross and Begs Him to Stop Streaming: "It's Really Toxic Bro"
In the widely shared video, Pokimane could be heard calling the viewer "broke." Adin Ross responded to the video on his Kick stream on November 20.
Adin Ross slams Pokimane's 'broke boy' comment
In the video, Pokimane was responding to comments made by a viewer against her cookie company, Myna Snacks, on X (formerly Twitter). Pokimane responded by calling them "idiots" and a "broke boy".
She said: "I have to say it one last time. It makes my brain explode when people say to me, 'Oh, my God! $28 for cookies?!' "It's four bags. It costs $7 a pack. I know math is hard when you're an idiot. But if you're a broke boy, say so. "
Also Read: Adin Ross Sheds Light on 'Strange' Meeting With IShowSpeed, Confirms Collaboration With Teen YouTuber: 'We're Catching Up'
Adin Ross discussed the video on his show Kick following its viral success. He said Pokimane was responsible for the criticism she had faced, saying: "So this backlash she is experiencing is 100% her fault."
He added: "I would never get any negative feedback for this. I swear to God. Y'all don't care. It's your fault for creating an al*btard community that undoes everything you do ."
Also Read: Adin Ross Ignores Fans' Sympathy After Claiming To Be 'Down' For 'Upcoming Streams'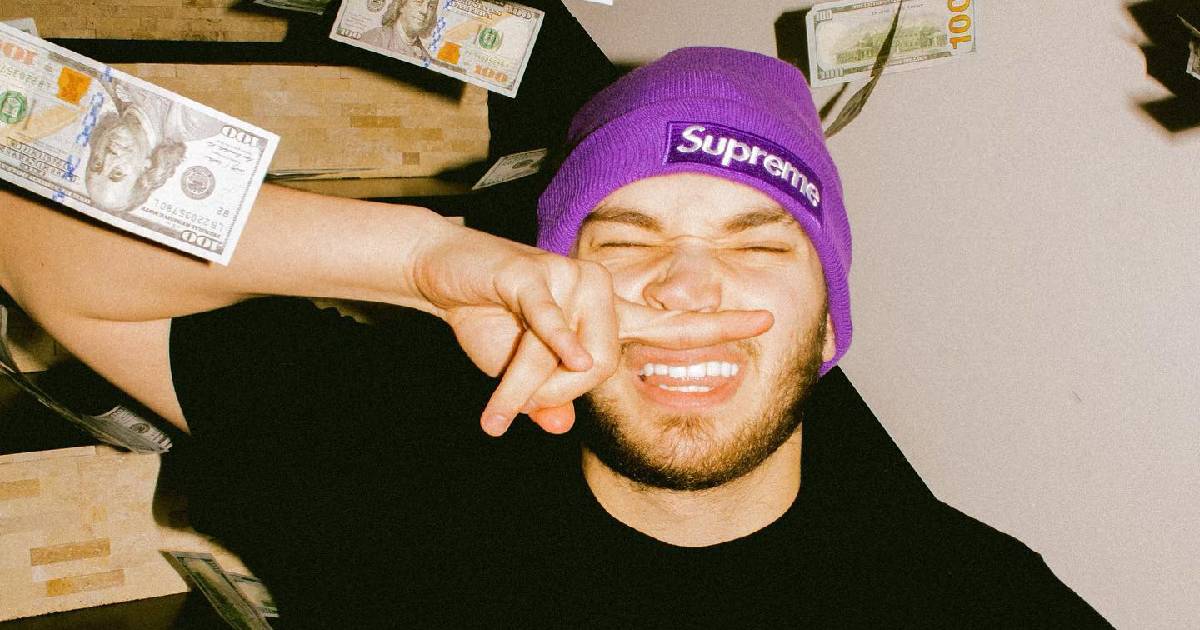 Adin Ross criticized Pokimane (adinross/Instagram)
Adin Ross, in a video, argued that Pokimane should be canceled based on his personality and target demographic.
He went on to say, "I'm laughing at that Pokimane, I don't think you should be canceled for that, for the music video. But I think you should be canceled for that because of what you… who you are and what you do." "The audience is. Your own audience is canceling you."
MoistCr1tikal reacts to Pokimane's statement
Although the Twitch channel has faced widespread criticism, MoistCr1tikal, a YouTuber, attacked Pokimane in his latest video, saying he was "stunned" by the controversial remark. He remarked, "That's just a really shitty thing to say."
He remarked, "I don't know what would make her say something so rude and mean to the audience she's trying to sell this product to." »
He further added, "Trying to call people broke because they don't buy or can't afford it is really out of touch with reality. »
Subsequently, in the video, MoistCr1tikal continued to clarify that it was his audience who contributed to his fortune by watching his streams and making personal donations.

MoistCr1TiKaL criticized Pokimane's statement (@MoistCr1TiKaL/ Twitter)
He said: "Your wealth was built on their backs. Those who were monitoring you provided you with money through the advertisements shown to them. They directly donated to you, took their money and you 'gave. If they didn't monitor you, you wouldn't get any sponsors, which is a big part of streamers' revenue.'
" You need it. And you're dropping their pants and giving them shit right now by insulting them just because they have legitimate criticisms about the price of the product," he continued.
---
---
More than
Tory Lanez asks Adin Ross to guarantee him Kick deal in voicemail from prison: 'Make sure you get a few million'
iShowSpeed ​​Claims Adin Ross Was 'Awkward' When Streamers Met After One Year, Internet Calls It 'Forced Friendship'